Traveling by rental car is more convenient than using public transportation, especially when visiting a foreign country. This is because it comes with the advantage of choosing the places you want to see and deciding when and how you want to see them.
Travel is always best at your own pace.
Greece is a very special place that receives many tourists throughout the year. It has important historical landmarks, beautiful beaches with bright blue waters, vibrant cultural cities, and breathtaking natural landscapes.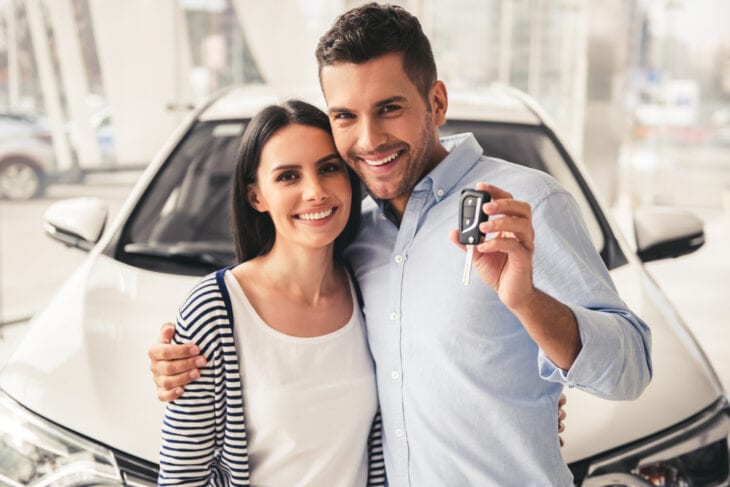 People often hire a car to rent from rental companies before a visit to Greece, but sometimes you might find yourself landing at the airport before you've squared away your transportation.
So, the question is, can you rent a car from the airport in Greece? We can't speak for all agencies, and we're going to provide you with general information that you'll find helpful, but with Rental Center Crete, you can only order your car once you land at Heraklion Airport!
Greek Airports
There are several airports by which you can enter Greece. The three most common ones are:
Athens Airport: this is the largest airport in Greece. Flights to and from most European countries, Asia, and the Middle East are hosted here.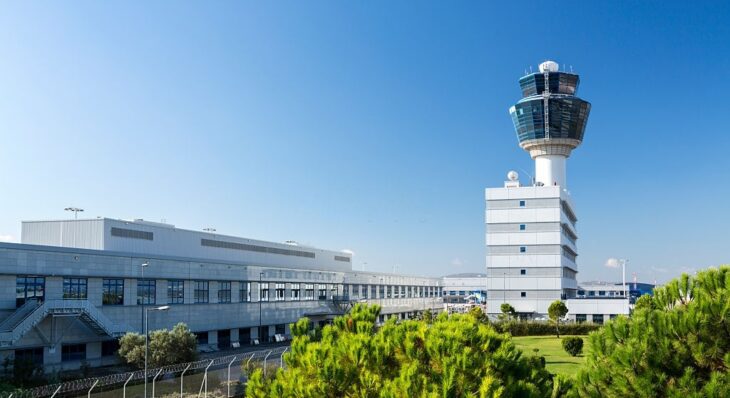 Thessaloniki Airport: This airport is mainly used by people who want to visit the Northern parts of Greece.
Heraklion Airport: This airport is primarily busy during summers and handles about 60 different airlines.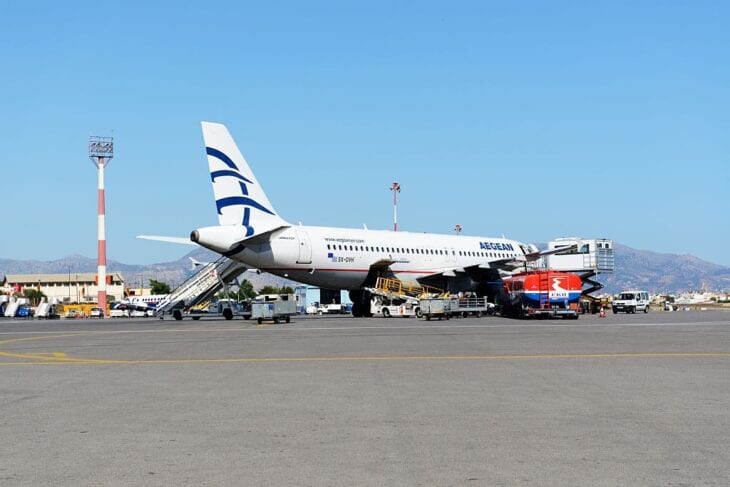 As the premier Crete vehicle rental agency, Rental Center Crete offers a kiosk directly across from the terminal at Heraklion Airport. *
Renting a car at the airport is very convenient, saving you from the hassle of leaving the airport in a cab and looking for rental companies at a different address. Once you land, you're going to want to get started on your holiday as soon as possible, and being able to leave the airport in your rental car is absolutely the way to go.
What You Will Need to Rent a Car at the Airport in Greece
Payment
All major credit cards, including Visa, Diners, MasterCard, and Amex, are accepted by most car renting agencies. The credit card must belong to the person renting the car if you are with a group.
Some rental agencies will require you to pay a deposit that will often be refunded if no damages occur while the car is in your use.
Some rental companies may accept cash if you do not have a credit card. However, the chances of having to pay a security deposit might rise by paying cash. This really depends on the policies of the agency you choose. Make sure you ask these questions before signing. Luckily, at Rental Center Crete, we never hide any charges or fees from you. The price you are quoted is the price you will pay. Of course, we are always happy to answer any questions you may have!
Many rental agencies will also require a deposit, or a credit card hold in a predetermined amount. This is for security reasons and is usually returned when you return the car.
At Rental Center Crete, we require a credit card or debit card only for payments in advance.
Driver and License Requirements
Driving licenses issued within the European Community are accepted. If you do not have an EU driver's license, you should have your domestic license and an International Driving Permit (IDP) license.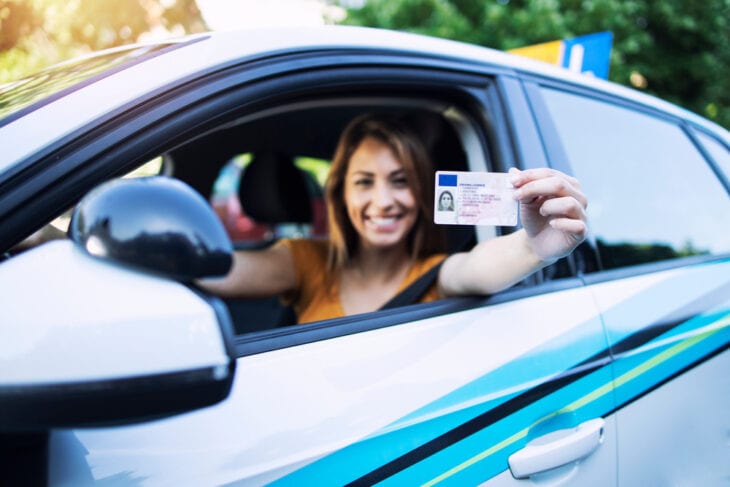 At Rental Center Crete, we've lowered the minimum age to 21! The minimum age for renting a car at many Greek rental agencies is 23 years of age, while the maximum is 75 years.
Insurance charges can vary depending on the driver's age. You can learn more about our policies and age regulations here.
At Rental Center Crete, we do not charge extra for younger drivers as other agencies might!
Process of Renting a Car at the Airport
If you can, check out your options before flying so you will already know what you want when you arrive. It is fine if you haven't taken care of this once you land, though. Sometimes plans change! That is all the more reason a rental car is going to be the best choice for your Crete vacation.
Many rental agencies can be found at the airport so you can head straight there once you land. Others, you might need to call or visit their website to rent a car.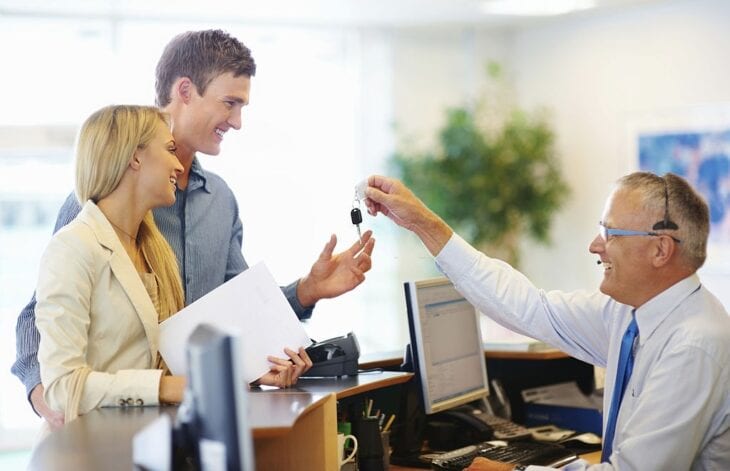 We are located very conveniently across from the terminal in Heraklion Airport so you can quickly visit us, get your rental car, and head out to see what Crete offers. The representative will be able to quickly help you get your options sorted out.
Depending on the agency you choose, you will potentially have a rental agency employee pick you up, meaning they will be there when you get the car and drive with you back to the agency's lot.
If you have already ordered your car from Rental Center Crete, just look for the driver holding a banner with your name and our company logo!
*We do not offer services to and from any other airport other than the Heraklion Airport and Chania Airport.