While renting a car while on travel in Crete to some may seem as just another added expense, there lies an abundance of destinations and activities outside of what can simply be offered through hotel accommodations and public transit. Let's take a look at five great reasons to rent a car in Crete.
1. Elafonissi Beach – Elafonissi, Crete:
The Traveller's Choice 2013 winner, Elafonissi Beach is among the most beautiful beaches in all of Greece, and a must stop destination when vacationing there. From white sand to turquoise waters, this exotic beach of Crete mimics that which you would find among the Caribbean Islands.
The shape of the beach and waterways has created a unique "lagoon" no more than 1m deep, ideal for families and adult couples alike. Definitely a must see spot
2. Samaria Gorge National Park – Chania Prefecture, Crete:
Without a doubt one of the more scenic national parks in all of Europe, Samaria Gorge National Park truly encapsulates much of the natural beauty of Greece.
However, bus rides to and from the park are hard to come by and can make travel accommodations a bit hectic. A rental car to and from Samaria Gorge is definitely the way to go.
3. Old Venetian Harbor – Chania Town, Crete
A historical landmark, the Old Venetian Harbor is the perfect spot for a scenic walk. From street vendors, to maritime traffic and more, it's easy to get immersed in this cultural gem.
Truly a most see attraction, worthy of the top of Crete's shortlist.
4. Sasteria – Agios-Stefanos, Crete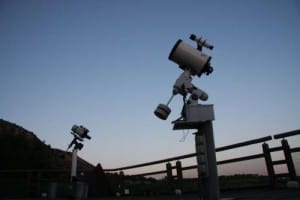 The pride of Crete, the Sasteria public observatory and planetarium is truly an eye opening experience. Spend an evening at Sasteria, gazing up at the moon, planets like Saturn and beyond. Sasteria is truly a great spot for an evening date in Crete, or a fun night with the spouse and children.
Due to this being an evening activity, public transportation can be hard to come by, so car rental is ideal in this situation.
5. Sacred Monastery of Arkadi – Rethymnon, Crete
For those looking for a spiritual journey while on travel in Crete, the Sacred Monastery of Arkadi is the prime spot. Located in the north-western foothills of Mount Psiloritis in Rethymnon, the site truly captures the mystic and wonder of the old world.
From the landscape, to the amazing architecture, the Sacred Monastery of Arkadi is truly and eye opening experience.
So Why Rent a Car in Crete?
While hotel accommodations and public transit may be available in each of these areas to and from the individual attractions, by choosing to rent a car while on vacation in Crete, you open up the option to visit all of them. Literally stay anywhere within the Crete, Greece borders and have the ability to come and go as you like on your own time.
Who wants to wait on a bus? Or pay taxi fair to and from every spot? The money and time you will save will absolutely make the rental worthwhile.
For the best car rental bookings available, contact Rental-Center-Crete.com