If you're a traveler by soul and Crete is one of the many countries on your bucket list, then you're in for a huge treat. The island is among the best places to visit in the world, and you're certainly going to love it. So whether you're a solo traveler, a couple on your honeymoon, or with your family, Crete is a place you should all visit.
Although Crete is listed as the most famous tourist destination in Europe, many people are still unaware of its history and heritage. From its beautiful beaches offering a picturesque view to its breathtaking monuments and architecture, Crete clearly has everything that you could ever want for a holiday getaway.
Basic Facts About Crete
The island of Crete is a place where several civilizations have flourished over the centuries. This makes it an excellent destination for those who love history and appreciate ancient cultures, as there's so much to see and learn about. If you've been planning a trip to Crete, here are some surprising facts that will undoubtedly make you want to visit the island more.
Crete is Bigger Than You Thought
In terms of size, Crete is considered to be the largest island in Greece. It is the 5th biggest in the Mediterranean and the 88th largest island in the world.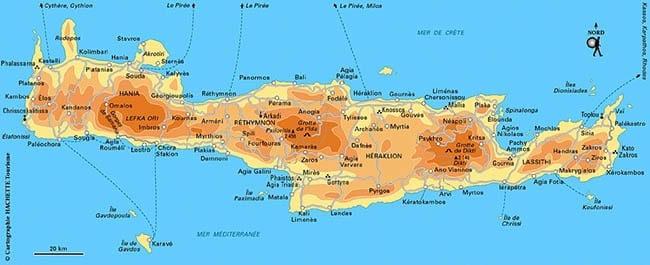 The island is quite long, measuring 260 kilometers long (161 miles) and ranging in width from 60 kilometers at its widest point (37 miles) to 11 kilometers at its narrowest point (7 miles). The island encompasses an area of about 8300 square kilometers (5157 miles).
In addition, the island of Crete also has the most number of people in Greece, with more than 600,000 inhabitants.
Seasons and Weather in Crete
Summer in Crete (June-August) is hot, while the winter months (December-February) are cold and wet. The spring and autumn seasons are usually milder in nature.
During summer, temperatures range between 20 degrees Celsius to 30 degrees Celsius (70 degrees Fahrenheit to 90 degrees Fahrenheit), with an average humidity of 70%. However, during winter, the average humidity is around 60%, and the temperature may drop down to 10 degrees Celsius (50-60 degrees Fahrenheit).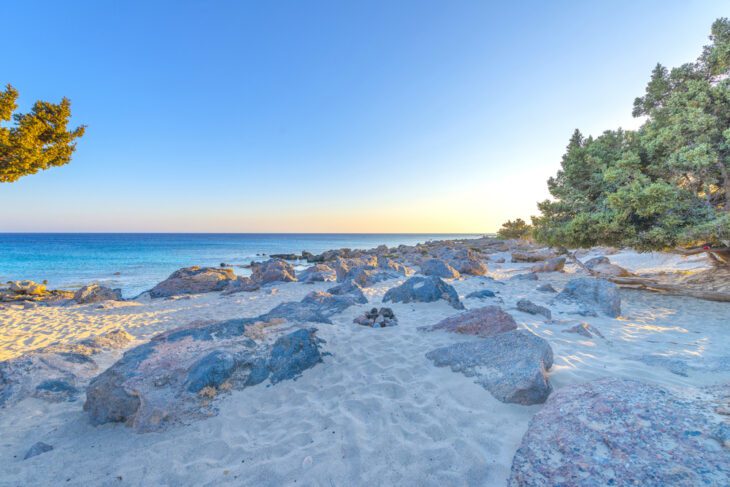 In addition, the island of Crete enjoys not only one but two climates, making it one of the most favored Greek Islands. The northern coast of Crete has a Mediterranean climate, while southern Crete has a North African climate.
It Snows in Crete
As mentioned above, Crete has winter, which means it sometimes snows on certain parts of the island. Therefore, you can expect to see some snow in Chania's White Mountains. In addition, the Psiloritis in Rethymno and the Dikti mountain range in Lasithi also experience snow.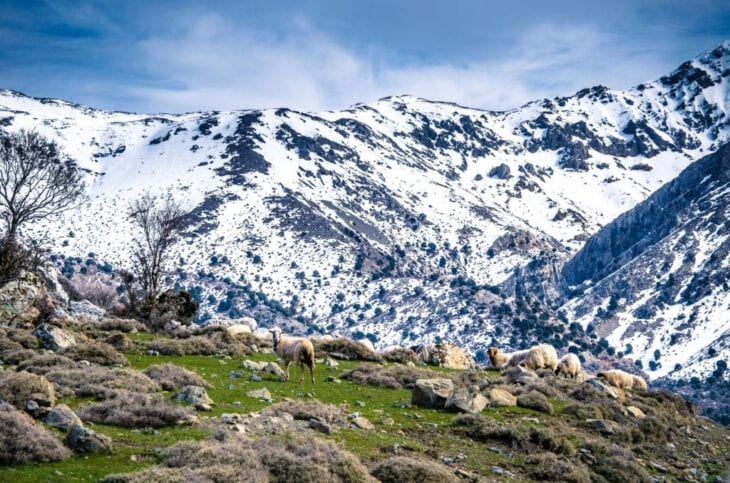 The Oldest City in Europe is Found in Crete
The ancient Minoan palace of Knossos, located south of Heraklion, is one of the many highlights of Crete. The city was inhabited for the first time during the Neolithic age (7000 BC)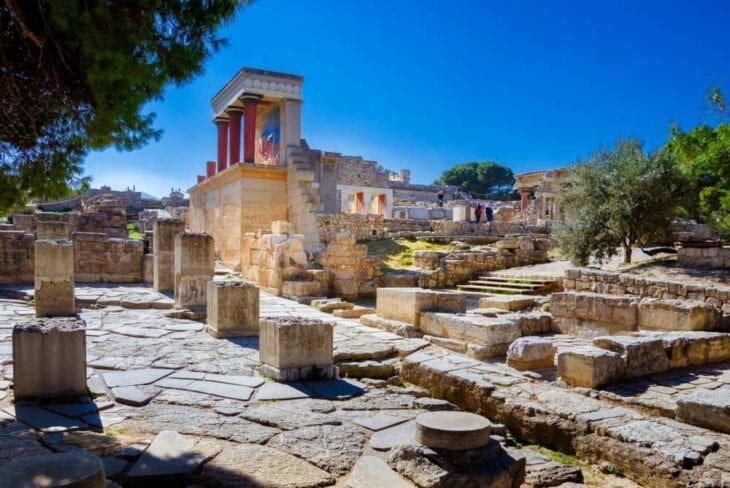 Knossos was later re-built by the Minoans, who were considered the first great civilization of Europe. It was during this time that Knossos became wealthy and influential enough to be called a city. The ruins of Knossos are among the few relics remaining from the old world of Crete. Today, many historians consider Knossos to be one of the oldest cities in Europe.
Sir Arthur Evans, an archaeologist, rediscovered the city and started excavations during the early 1900s.
Crete Has Many Neighbouring Islands
Off Crete's Aegean and Libyan coasts, you can see many small islands. Some of these remain isolated while others are accessible by boat.
Some of these islands include Paximadia, Elafonisi, Gavdos, and Chrissi, all found in the south, while there's Gournia and Palea in the west. In the east is Agioi Theodori, while in the south-east, you can discover Dia.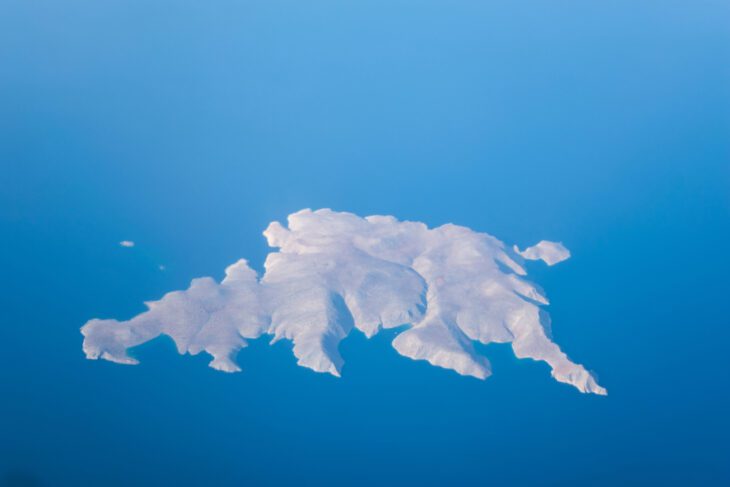 Crete is Awarded With the Blue Flag
The island of Crete has many beaches that have been awarded Blue Flags due to their clear waters and cleanliness.
Some of these include Elafonisi (in Chania), Kalyves and Loutro, Damnoni, Gramvousa, Agia Pelagia, Karidi beach (all found in Chania) as well as Balos and Pachia Ammos (in Sitia).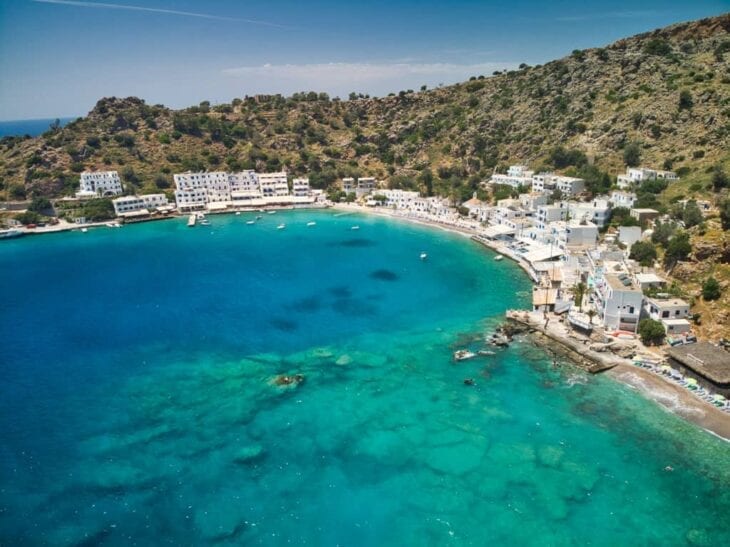 The blue flag award is given to beaches that meet tourism, environmental, and safety standards.
Origin of The Name "Crete"
The first mention of the island appears in Syrian literature from the eighteenth century BC, where it was called Kaptara. Crete was referred to as Capthor in both Assyrian archives and the Bible.
To the Egyptians, the island was called Keftiu, while to the Hittites it was Katapa. Other names given to Crete include Prettanike or Brettaniai, which means 'the land of men.'
The current name, Crete, is attributed to King Kouretes, who was known as Kritas. Another theory holds that the name was derived from Crete, the daughter of one of the Kouretes, who later married Ammon Zeus, who arrived from Libya and created a new empire.
The Language of Crete
Cretan is a language in and of itself. The dialect, like modern Greek, is spoken not just in the island but also all around the world by the Cretan diaspora in countries such as Australia, the United States, Germany, and several Cretan Turks.
However, many people in Crete also speak English, so you won't have any language problems while visiting the island.
Cretan Turks
Following the defeat of the Ottoman Empire in The Balkan War, Crete was given to Greece. Unfortunately, this meant that many Turkish inhabitants of Crete found themselves under Hellenic rule. As a result, soon after the turn of the 20th century, around 5,000-10,000 Turkish speakers left the island for Turkey while only some stayed back.
Today, there are thousands of people in Crete who have Turkish origins. These people are often referred to as "Cretan Turks" as well as those who have migrated to Turkey and other places such as the Dodecanese in Syria, Israel, Lebanon, and Egypt.
Historical and Cultural Facts of Crete
Although there are basic facts about Crete that everyone should know, there are many interesting facts about the island's history and culture worth mentioning. You'll understand Crete and its people better after checking out the listed information:
Crete is Known to Be the Birthplace of Zeus
Zeus, one of the most powerful Greek gods and ruler of Olympus, was said to have been born in Psychro cave located in Crete. Many ancient writers, including Homer, wrote about this mythical birth.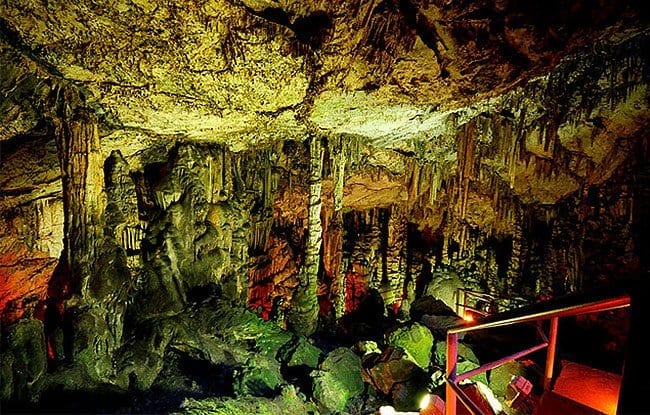 The god Hermes brought baby Zeus from his birthplace in Crete to Gortyn to be raised by nymphs who disguised him as a goat so that his father Kronos wouldn't eat him because he had been told that one of his children would overthrow him just he had overthrown his own father, Uranus.
Today, the cave is open to the public, and many people visit it from around the world.
The Oldest Olive Trees in The World
For centuries, olives have thrived on the island of Crete. The trees can live for hundreds of years and can easily survive harsh weather conditions like heavy snow during the winter months.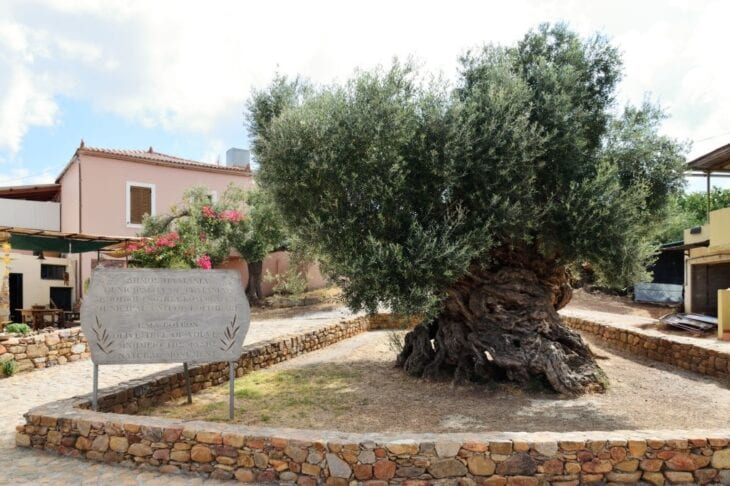 Two of the oldest olive trees on the planet are still alive and can be seen in Crete. The first tree is in Vouves village, Chania. The other tree (possibly the oldest of the two) is in Kavousi village, Lasithi region.
The trees are open to the public, and you can see them yourself.
It All Started in Crete
Many people believe that Crete is the birthplace of European Civilization. However, the island's history can be dated back to the Neolithic Age, around 7000 BC.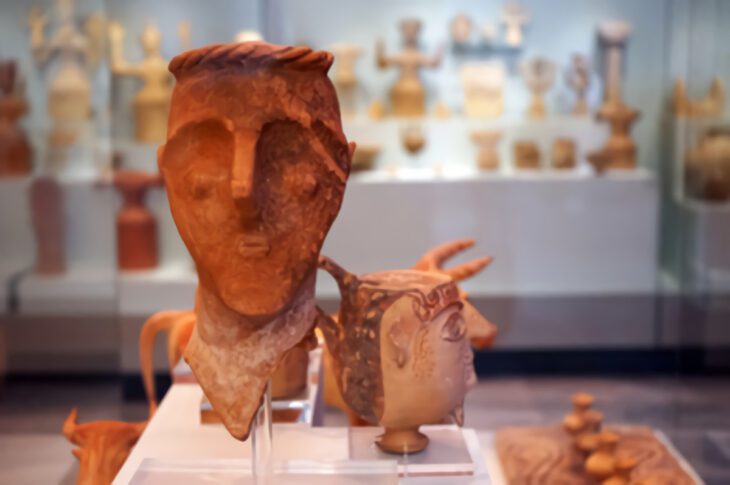 The island housed flourishing civilizations in Minoan Crete, Ancient Greece, and the Roman Empire. Although it is hard to say when Crete's history started because there are many controversies in this area of study, archeologists had discovered that Crete was inhabited way before 7000 BC by the peoples who were primarily hunters and gatherers.
Crete Wasn't Always Considered Part of Greece
Among the most surprising facts about Crete is that it was not always considered part of Greece until December 1913, when the Greek state annexed it after a brutal and bloody revolution.
Until then, Crete was part of the Ottoman Empire, and it controlled 15% of Greece's territory. Even though the island was still considered part of Greece, it actually became an autonomous state within the Empire in 1898 due to several attempts for autonomy from the Cretans themselves.
Crete is an international holiday destination offering great beaches, fantastic food, and even better nightlife that has only been around for less than 100 years. But for centuries before that, Crete was under foreign occupation.
Different Variety of Fruits Can Be Seen in Crete
Although Crete is well known for olives, many other varieties of fruits can be seen on the island. There is a wide variety of plums, grapes, figs, oranges, and lemons which are often used to make raki, a traditional alcoholic drink that many people love.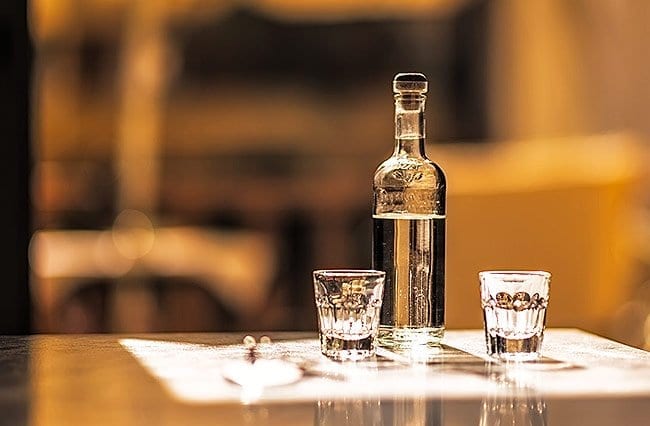 Other fruits you can find in the island are cherries, strawberries, watermelons, melons, apples, pears, apricots, dates, pomegranates, and even bananas.
Amazing Cretan Musical Instruments
Many different musical instruments originated from Crete. Among the most famous traditional musical instruments found on the island are the lyra, laouto, and violin.
The current modern-day lyre has its roots in Ancient Greece, where it was used to accompany poetry recitals. The instrument that we know today is similar to modern-day harps but made out of wood and with a broader base.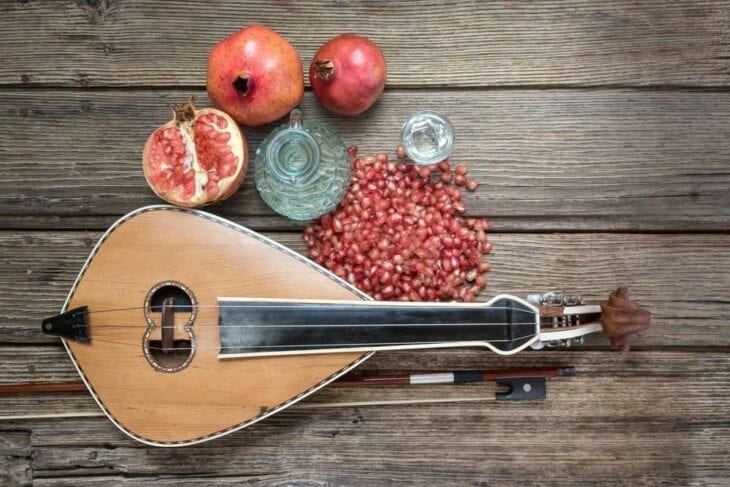 On the other hand, the laouto is a stringed instrument that looks like a modern-day lute. It's played with both hands, and many different sizes for this instrument exist.
Italian luthiers first invented the violin during the Renaissance period. However, Crete also had its own version of this musical instrument. The difference between the two was that Cretan music, for the most part, used 3 strings instead of 4 as it does on a modern-day violin.
Mesmerizing Animals Found in Crete
Crete is home for many different animals, and many of these can only be found on the island.
Among the most popular animals in Crete is the very gentle and sweet-pea Cretan goat which has a long history of being a part of daily life on Crete. It was an important animal for locals because it provided them with meat, milk, cheese, wool, and even transportation through its excellent climbing abilities.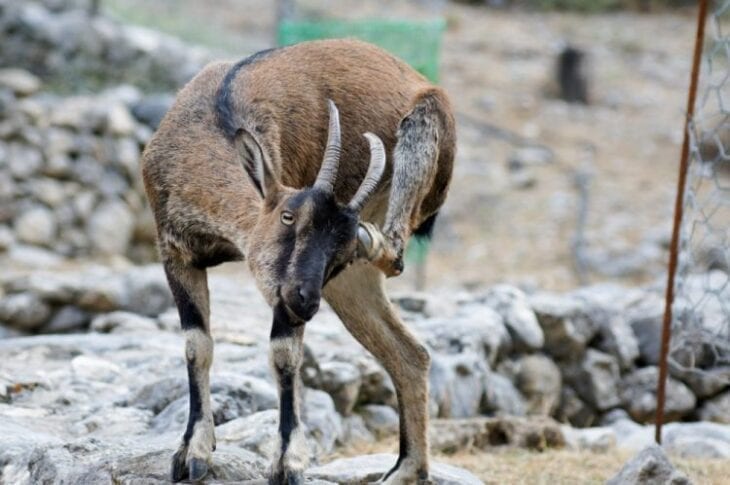 The Island is also home to the Cretan wild cat, a very rare and unique breed of feline that is one of the world's most endangered feral cats.
Cretan shrews are another unique species of animal found on the island. It is the smallest mammal known to man.
During the prehistoric era, Crete also had their own species of elephants which were called dwarf elephants. These elephants were considered mini mammoths since they were found to be a part of the Mammoth family.
An Island Known For Its Palm Trees
The magnificent palm tree forest in Sitia's Vai Beach is Europe's largest and most significant palm forest. The palm type is the Phoenix Theophrasti, often known as the Cretan date palm.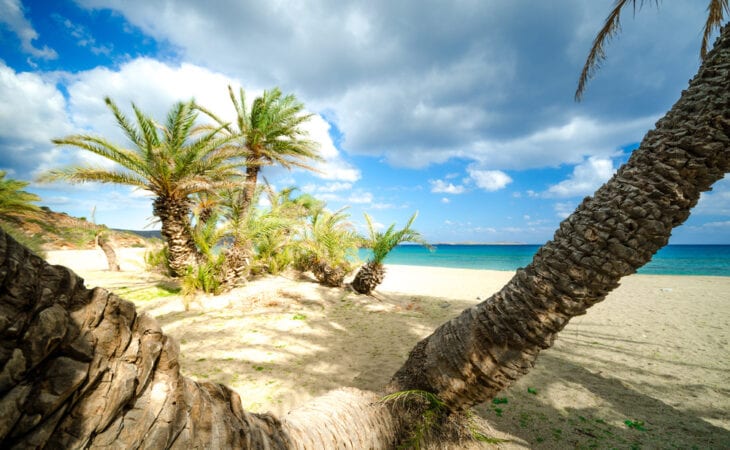 Greece has four palm tree forests, three of which are on the island of Crete. Aside from Vai, the others are found in Preveli, which is in south Rethymno, and Agios Nikitas on Heraklion's southern shore.
Cretans Certainly Love Guns
It's quite a known fact that Crete has the highest gun ownership in Europe. It is evident that the majority of Cretans own a gun and enjoy shooting. However, despite this fondness of firearms, Crete is a safe place to live in, and the crime rate here is among the lowest in Europe.
Lavish Cretan Wines
The island is home to around 13 distinct native grape types, the most well-known of which are Vidiano and Vilana, two white grapes. These grapes are often used to create Cretan wines.
Vilana grape is usually used to create white wine, while Vidiano grapes are blended with others to produce red wine. However, the most famous of all Crete wines is Commandaria, known as the 'Drink of Kings and the King of Drinks'.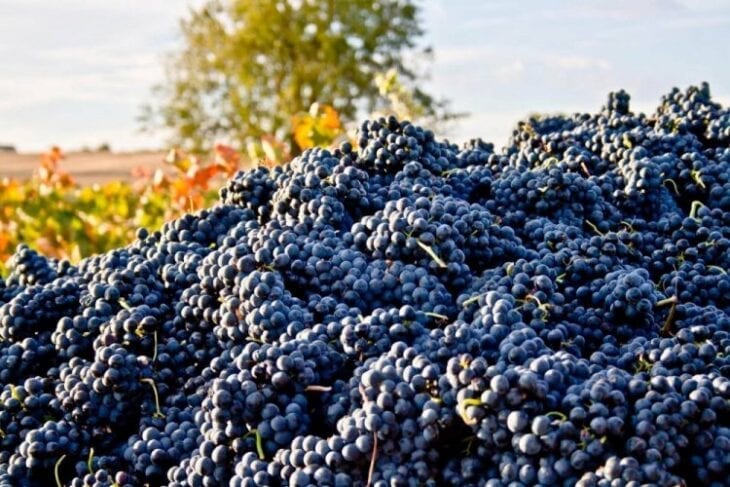 Crete is a place full of interesting facts, both ancient and modern. With its long history, unique culture, and fascinating traditions, Crete remains one of the most visited islands in Greece. Many stories about the place remain hidden behind its long past but luckily, these listed facts about Crete have helped us understand the fascinating island even more.
Useful historical information you may not know about the island of Crete:
The island is first mentioned as Kaptara. The name Crete appears in Homer's Odyssey.
It is considered the oldest inhabited place in Europe.
The Lassithi Plateau is the largest flat area of Crete (altitude 850 metres).
Crete is 260 km long and 60 km wide; 12 km is the narrowest point.
Crete has over 200 gorges.The Samaria Gorge is one of the largest in Europe.
There are more than 5000 recorded caves.
Gourgouthuka in the White Mountains is the deepest cave in Greece, 1208 m, 44th in the world. In the whole world there are only 84 caves deeper than 1000 m.
Most rivers have water only after a heavy rain.
The coastline of Crete is 1046 km long.
The sea water is so clear that you can see up to 40 meters deep.
In 365 BC a devastating earthquake raised the western part of Crete up to 9 meters.
There are 34 islands around Crete (larger than 100 acres).
The highest mountain is Psiloritis 2456 metres.
Snow is common on the big mountains from November till May.
Every 1,000 years Crete grows 1 cm from the Sahara dust brought by the south winds.
In southern Crete, swallows remain all year round.
Crete's distance from Africa is almost the same as from Europe.
There are over 1750 species of plants, 160 of which are endemic.
There are over 30 million olive trees.