Greece is a favourite family destination for many world travellers. With its rich history, stunning beaches and amazing islands, there is no shortness of beauty. Now if you want to truly discover Greece the best way is definitely by car. So in this article, we will cover some great destinations you can visit, help you get ready for greek roads and driving regulations and get you some great tips as to what car to choose before embarking on such a journey.
Where to go?
If this is your first time visiting Greece, there are several great locations that would be quite interesting for a family adventure. First is, of course, Thassos Island, when going by car this is an ideal destination. It is not very big, it takes you a bit more than an hour to go round it. But you can hop into your car, go to a different beach every day or visit the inner parts with beautiful nature and old village of Theologos.
Another great option for first time visitors is definitely one of the so called fingers of the Halkidiki Peninsula. The best option for the entire family is definitely the second finger, Sithonia. It is quieter, with beautiful family-friendly beaches and everything you might need within a arm's reach.
The final destination that we can recommend for this first visit to magical Greece is definitely Crete. Located in the southern part of the Aegean Sea, it is the ideal option for families. A lot of family-friendly resorts, stunning beaches, perfect for kids who like to play and paddle, as well as a rich cultural heritage that you can explore. And maybe most importantly, you have all the amenities cole so you won't be lacking anything.
A bit of road related information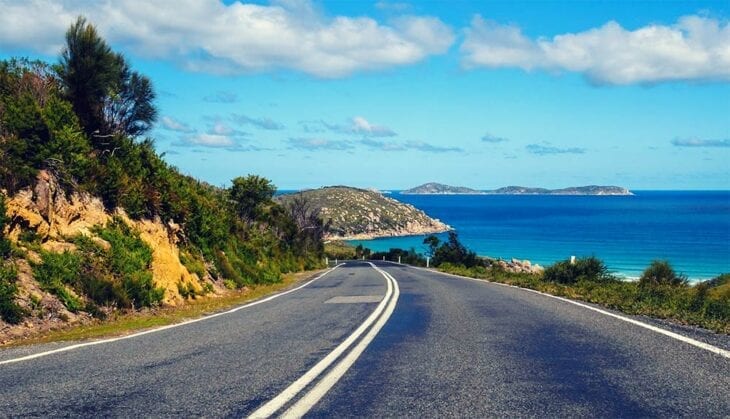 In recent years Greece has invested a lot in its infrastructure, so most of the roads are in great shape. You have great wide highways, with the speed limit of up to 120 km/h. So you can get around without any major issues. However, the islands are a different story, although the roads are in relatively good shape the curves can be quite sharp, so you have to drive slowly and carefully. And if you want to go offroad and discover Greek natural beauty, then get ready for dirt and pebble roads rich in holes and strides. This is one of the main reasons why you should take extra care which car you want to choose during your vacation there.
Let's get down to cars
For a safe family trip, having the right vehicle is the most important part.
Of course, you can always opt to take your own, but keeping in mind what we have previously written, consider whether it is a good option. In case you are planning on buying a new one just before heading off it would be wise to inform your trusted car broker of the specific requirements that you pending Greek trip has, so as to get the best possible advice on which one to get.
On the other hand, if you prefer renting one, here are our top 5 picks:
BMW X1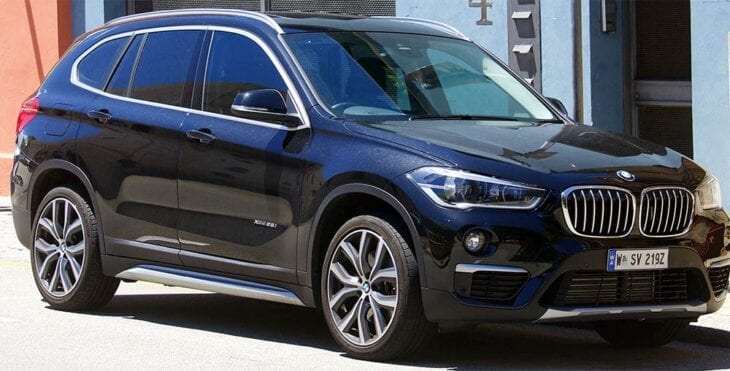 This one's a bit more high tech, but f you are not good at navigating foreign terrain this is the best option Yet again, no lack of space and a high level of comfort go without saying. There are several great comfort features you can request to be added to your rental o that all the family enjoys the road trip even if it is a longer one.
Toyota Highlander
A great safe family car that is bound to serve you well during your Greek vacation. Not only is it spacious, but it also offers a lot of additional features like the cruise control feature that ensures that you remain a safe distance from the car ahead of you, thus helping you avoid accidents. And it can withstand the dirt and pebble roads if you feel like exploring the Greek wilderness.
Ford Edge
Another classic SUV that can handle a truly adventurous road trip. It will provide you with all the necessary safety features and make for comfortable and pleasant family ride that will serve you well during your stay in Greece.
Chevrolet Impala
Some of the main features of this great ride are that it is roomy, comfortable, quiet, and enjoyable to drive. It also has a large trunk, which is a must for a family car, and can serve you we on Greek roads However, this one might not be the best option for off-road exploration.
Kia Sorento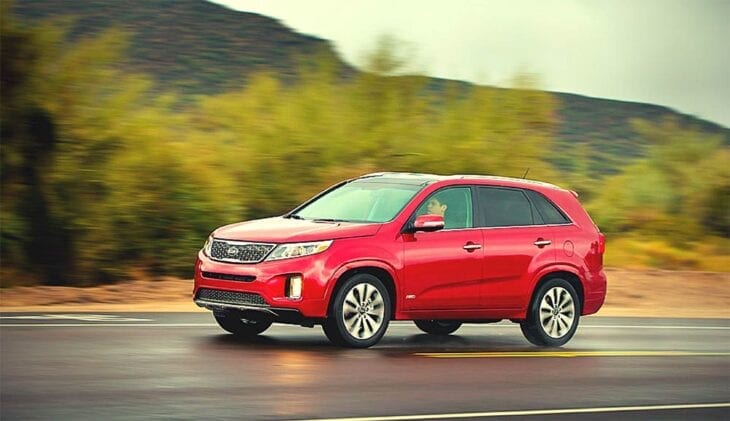 Great mid-sized SUV that offers both comfort and safety. It is ideal for conquering Greek roads. Not too big so you don't have to worry about the narrow island paths and it is quite capable of conquering the dirt roads that lead through untouched nature of Greek Islands.
There you have it, a complete guide to your Greek family holiday, from the sights to the roads and the best cars you can find to help you navigate your trip.